Christopher Zalesky ("Chris") is a Vice President of the Malmar Knowles Family Foundation. Chris is the son of the Founder, Sherry M. Knowles.
Chris is currently a second year medical school student at the Emory University School of Medicine (Atlanta, Georgia), with an expected graduation in 2018. He received his undergraduate degree from Wake Forest University in North Carolina with a Bachelor's of Science in Biology with a minor in Chemistry in May 2014.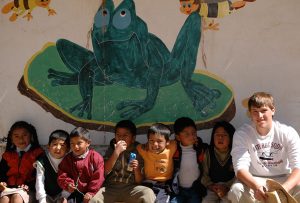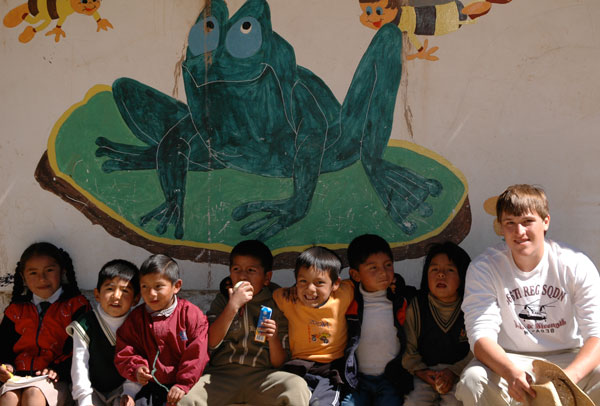 Chris has a passion for community service. His activities in college include the following.
Chris established the first chapter of the "END IT" movement on Wake Forest University's campus with the purpose to raise awareness and promote actions against Modern Day Human Trafficking. He led a team of twenty people and presided over all meetings.
In 2010, Christoph was selected as a student leader of the "Urban Plunge", a community service project where he organized a trip for Wake Forest students to the AIDS Assistance Center of Winston Salem, NC to conduct a fundraising project. The trip was part of a campus wide day of service. Christopher effectively encouraged student participation to coordinate the project which resulted in a successful fundraising event for the AIDS Assistance Center.
In 2013, Christopher was selected as one of three Wake Forest students to plan and execute the four-day Students Promoting Action and Responsibility in the Community (SPARC) pre-orientation program for forty-five freshmen and their eighteen leaders. During the program, he demonstrated his leadership skills by interviewing, selecting and training eighteen leaders prior to SPARC events, and implementing novel ways to increase awareness and bonding between forty-five freshmen in 2013 incoming class.
During his four years at Wake Forest University (2010 to 2014), Chris was selected as a Younglife leader for a private high school, Forsyth Country Day School in North Carolina. As an active leader of the Younglife, Christopher created a supportive and safe environment for teens to socialize and to have good role models, and also joined kids on Younglife retreats as a camp counselor. Younglife is a Christian-based support ministry for high school students.
Chris is the Founding Volunteer Chair (2014 to present) at the Emory School of Medicine, for which he helped create four positions on the student government as Volunteers to encourage an environment of community service within the school of medicine.
While in medical school, Chris was a Coordinator of the 2014-2015 Volunteer and Clinic Activities Good Samaritan Health Clinic. Good Sam exists to serve the working poor of Atlanta who do not have medical insurance or a place to seek medical care.
Chris was the Founder of Our City Service Program at Emory School of Medicine (2014-2015), which has a goal to provide a one-week Service Program and reflective experience to learn better how to relate to, engage and serve the city in which health care providers find themselves. He utilized the help of active services with partners in the community, didactic learning with specialists in Food Stamp programs, community advocacy programs, and a tour of the Center for Human Rights as well as group dinners to discuss topics the group had come across in the week of community work.
Chris worked in the Clarkston Georgia clinic as a participant serving the resettled refugee families of Clarkston to help assure they have access to medical care.
Chris also was a Research Assistant at the Emory Department of Emergency Neuroscience in 2015, assisting with a clinical study on the effects of hypertensive emergency on brain function.
Over the past fifteen years, Chris has also participated in numerous service and mission trips to countries around the world.
During 2002-2012, he participated in eight trips to Piedras Negras, Mexico, where he built houses in underprivileged areas of Mexico through the organization, Constructions Para Christo.
Chris participated in two trips to Kiev, Ukraine (2007 and 2008), where he worked at orphanage for special needs children and helped to renovate a school room.
In 2009, Chris traveled to Amazonas, Brazil, where he worked on a medical boat which traveled down the Amazon River and provided medical aid to remote isolated villages.
In 2009, he worked in Kayamandi Township in Stellenbosch, South Africa, with the Kuyasa organization to provide a safe environment for children to learn and offer much needed nutrition; also, raised money to build a soccer field for the children and built the field while in Kayamandi.
In 2010, Chris worked at an orphanage and organized evening events for children to sharpen their English abilities in Brad, Romania.
In 2012, he traveled to Pico Escondido, Dominican Republic, to assist with construction work to renovate a youth camp (2012)
Chris has also taken cultural trips to a number of countries, including China (Beijing as well as Lhasa in the Tibetan region), South Korea, Australia, Turkey, Kenya, Egypt, Peru, United Kingdom, France, The Netherlands, Germany, Nepal and Italy.